In the office, we sometimes tease each other if somebody makes a small harmless mistake. Our response is clear and unequivocal. We would call this person an amateur – As we trust each other nobody feels offended.
But sometimes it's better to be an amateur. Let me explain what happened..
The professional negotiator?
We received a request a couple of months ago if we could assist in an Office 365 change management project. We were glad about the opportunity as this is our core business at Silverside
How it turned sour
We got an email in which we were rewarded with the assignment and starting to work right away. For us, the email confirmation was sufficient as we were working with this company for many years.
We also received their new general conditions – as they decided to ask another IT supplier to do all the 'paperwork,' so we had to do the 'review' exercise again and work through them instead of the customer directly.
"The general conditions were excellent by the way..if you were sitting on the other side of the table."
I tried to plan a call between to see where we could help each other to come to a better understanding first. The customer turned down our requested call twice, and we had to communicate with the gatekeeper only.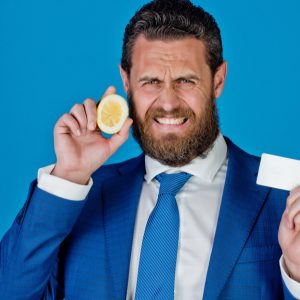 Both side of the table
We have done this hundred of times and always agreed – yes even the most significant Enterprises in the world are reasonable.
Professional vendor managers try to do what's best for their companies, and that is only possible if there is no harm done to their suppliers and partners.
At first, they said: "we made some changes, but the rest of our remarks are not negotiable."
Really?
Finally, we got the following message:
"We can't accept your other remarks about general conditions – It's taking it or leave it"
Are we amateurs?
Were we mad? No. We felt quite good (No slamming doors by the way). It made us understand once more that there are still organisations out there that feel more equal if you know what I mean.
Shunryu Suzuki wisely spoke when he said:
" in the experienced mind there are only a few possibilities and in the amateurs' mind there are many."
I guess sometimes it's better to stay an amateur then.