This post is updated on the 24th of July 2021.
This Grammarly review is specifically for all the non-native English marketing and sales professionals. Why? I am one of them. I wanted to improve my English writing (who doesn't?) by 'doing.' So I was searching for a tool that could give me feedback on grammar, punctuations, spelling in the most productive way for me. And I found it; Grammarly.
At first, I tried the basic version to get a sense of my writing level. I am not a native speaker, but I do talk and write a lot in English, and I needed an online coach. I switched to the premium version within a day. Why? To have more and better checks, vocabulary enhancements, proofreading and plagiarism checks.
Take yourself seriously
What is the ROI on 20% better writing? If you are in marketing and sales, words can make or break a 'deal.' Three reasons why you should consider Grammarly:
1 – To learn faster
My vocabulary has its limitations. Don't feel too good about yourself, by the way; we are all limited somehow – The Second Edition of the 20-volume Oxford English Dictionary contains full entries for 171,476 words in current use – and how many words do you know? By using Grammarly, I started to increase my vocabulary rapidly.
2 – To prevent the same mistakes
We are not always aware of our pitfalls. There are errors that we make continuously. Grammarly made me aware of 15-25 mistakes that are recurring. Grammarly interrupts and gives me non-confronting feedback. (Or do you prefer a colleague to do this all the time). A great example is the use of Than and Then.
It seems that I use the word 'really' too often. I am not aware of it. Really!

I send some of my blogs to a proofreader for 0,01 cent per word. Impossible to beat this feature – Maybe you can outsource the service, but it lacks the integration and service level agreement. You can even choose what's most important to you – better response time or more experienced proofreaders.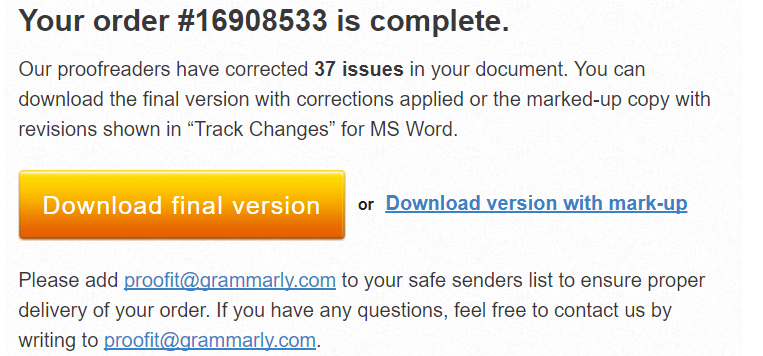 Do you want to make sure your content is original? Use the plagiarism feature..
In below example, Grammarly showed me right away which part I 'copied' and from which website.
The mind is beautiful, but not correctly ordered. Sometimes you don't know what you know or borrowed. It's hard to be a professional nowadays.

Con
– Collaboration needs improvement:
The reality is that it's not first time right with writing. It's a creative process, and Grammarly isn't supporting the creativity part of the process. So, In a way, the collaboration component is missing. Think about making notes, activities to manage your writing. Wouldn't it be great to work simultaneously with a co-worker on the creative part? ' Probably an integration with Office 365 (Microsoft is doing some work there already of course) and Google Docs would be a terrific alternative.
Why Grammarly..in short:
– No unnecessary spelling mistakes
– To increase confidence in writing
– To learn faster
– More fun to write
Finally
I think it was Austin Kleon who said: "If you want to have fans, you need to be a fan first. So I guess – If you want to be a professional, you have to hire a professional first.
Check out Grammarly for free.
P.s Great copywrting in the prospecting phase is challenging to say the least. A great alternative is video prospecting.