Referral marketing is a magical thing. If you have the guts of course…
It's Monday evening 8 pm in New York, and I haven't booked a restaurant yet. An hour earlier I told my wife that there are no musicals on Monday so go figure, I am in trouble and that on the verge of my 10-year wedding anniversary.
Fortunately, I booked a hotel with excellent service. Forget about all the qualifications of the hotel itself. The people who work in the hotel create the experience. To feel a little bit at home for just a couple of days in a strange city is rewarding.
A great example of Referral marketing.
Meet Marcus. He is working at the front desk of the Van Gansevoort hotel, and we asked him for a recommendation of a good fusion restaurant. He reacts proactively not only referring to a particular restaurant but taking care of us by making the call. "You have a table at the Zuma around 21:30 and you could either walk or take a cab, enjoy and let me know how it was," he says.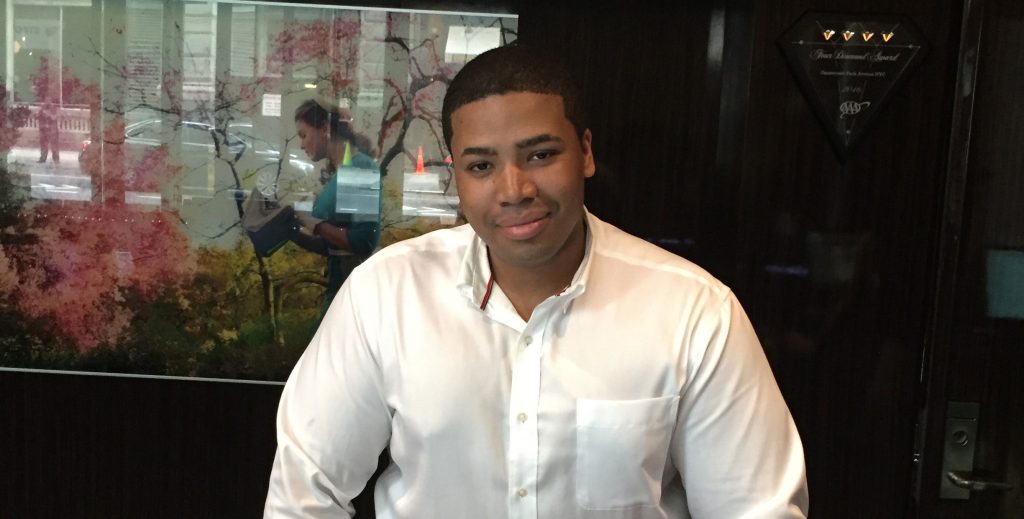 He was right. The restaurant suits our expectations perfectly for that evening. We thanked Marcus for his recommendation the day after. He asked how it was and we had a short conversation. When we told him that we were happy with the overall experience he used momentum. As he knew we were grateful, he asked us for a personal review on TripAdvisor.
Nothing special you may think..
The fact is that most of the sales people won't follow through, will not ask for a referral and will, therefore, lose the opportunity to increase their impact and effectiveness.
Let me give you three reasons why most salespeople won't ask for referrals:
1 – Self-image.
I think the way you see yourself is crucial for asking and receiving referrals. If asking for help is not congruent with your view of who you are as a salesperson then asking is out of the equation. If you value yourself and your contribution then asking should be a natural thing to do. Referral selling and or referral marketing is the way forward.
2 – Ego.
To receive a 'no' from a prospect 20 times a day is within the comfort zone of a sales professional, but to get a 'no' from a customer is very confronting. It feels like jeopardizing a relationship while there is nothing to lose.
3 – Timing.
A lot of salespeople don't know how to ask, when to ask and are not prepared to ask. No talent needed, by the way, just practice.
I guess Marcus doesn't see himself as sales. That's for one.
Second, asking felt natural after giving value and third, he was prepared to ask and knew when to ask (he knows and understands referral marketing).
If you give value, you will receive value. It's a win-win game. Thank you Marcus, and thank you NY.